South Australian Government Radio Network
* Important Information *
Updated 13/04/2016
The network is currently being upgraded to a full APCO P25 digital system. It is anticipated that by July 2018 all agencies on the network will be using digital talkgroups.
Many agencies have already begun to upgrade their radio equipment to newer digital radios, and some new digital talkgroups are now being heard on the network as agencies begin to test the digital modes of the network.
Agencies using digital talkgroups can still be monitored with a P25 compliant digital trunking scanner. Any agencies using encryption will not be able to be monitored using any scanners.
---
Monitoring the SA Government Radio Network
SA Government Radio Network Sites & Frequencies
SA Government Radio Network Information
SA Government Radio Network Users
SA Government Radio Network Talkgroups
Updated 12/5/2015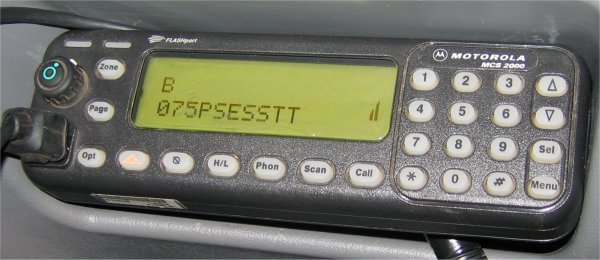 Motorola MCS 2000 Mobile Trunking Radio