South Australian Government Radio Network

The SA Government Radio Network (SAGRN) is a P25 Motorola trunking system. The system was upgraded in May 2018 from a mixed analog / digital P16 system, to a full P25 network. The existing sites and frequencies were changed to digital P25, whilst some additional sites were installed to improve coverage in some areas.

Multiple sites cover 95% of the populated area and a linked via microwave bearers back to the Nework Operations Centre in Adelaide. A paging system also operates on most of the sites, carrying mainly emergency service pager messages on the 148.8125mhz network.
---
Monitoring the SA Government Radio Network
SA Government Radio Network Sites and Frequencies
SA Government Radio Network Information
SA Government Radio Network Users
SA Government Radio Network Talkgroups
Updated 2/12/2022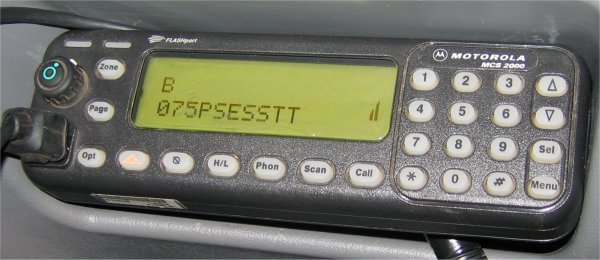 Motorola MCS 2000 Mobile Trunking Radio