General Network Information
The SAGRN is a shared P25 Phase 1 trunked radio network which provides critical communications functionality to the State's emergency services and other agencies. Part of the State's critical infrastructure, the SAGRN has been in use since 2000. Key aspects of the SAGRN are the provision of wide area communications and the facilitation of interoperability between agencies.
The SA-GRN is designed and built around public safety standards and as such is well suited to meet the stringent requirements of public safety organisations, satisfying the public safety standards as specified under the State Disaster Act.
The SA-GRN utilises some 240 sites throughout metropolitan and country South Australia in order to successfully meet coverage requirements.
The Voice services network utilise P25 Phase 1 trunking technology and a mixture of digital and analog functionality, resulting in coverage over a very wide area.
Simplex services are recognised as an essential part of user group operations and are available as part of the SA-GRN.
The Paging services network has been purpose built to meet the needs of the public safety organisations and other business users.
Voice Terminal Equipment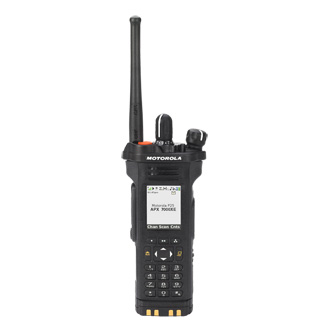 Motorola APX7000 Portable Trunking Radio
The South Australian Government Radio Network (SA-GRN) supports a range of terminal equipment types featuring functionality that will satisfy the needs of all SA public safety organisations and SA Government agencies.
Users are able to choose from portable handsets, vehicle mounted mobile units, desk mounted RF controls, and central control or dispatch function console units.
---
S.A. Parliament, Public Works Committee - GRN documents
Hansard 3rd February 1999 376 kb
Hansard 24th February 1999 489 kb
Hansard 3rd March 1999 661 kb
Hansard 17th March 1999 247 kb
Hansard 31st May 1999 208 kb
Agency Submissions 253 kb
Government Radio Contract - Status Report 209 kb
Government Radio Contract - Final Report 542 kb


Go Back to Government Radio Network Page